User short description – Capacity LookUp
A brief description for the user of the application of Capacity Look Up on their own website.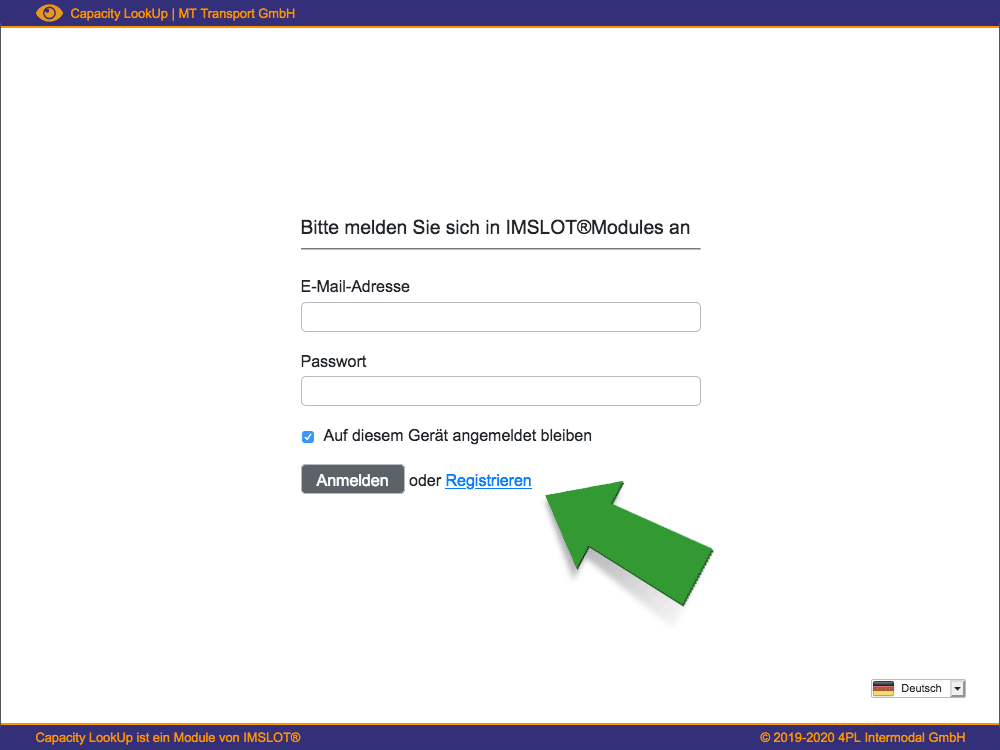 Registration and Login
Register with your e-mail address before your first capacity query. After confirming your e-mail address, you can use your access data to start a new capacity query at any time and have the result sent to your registered e-mail address.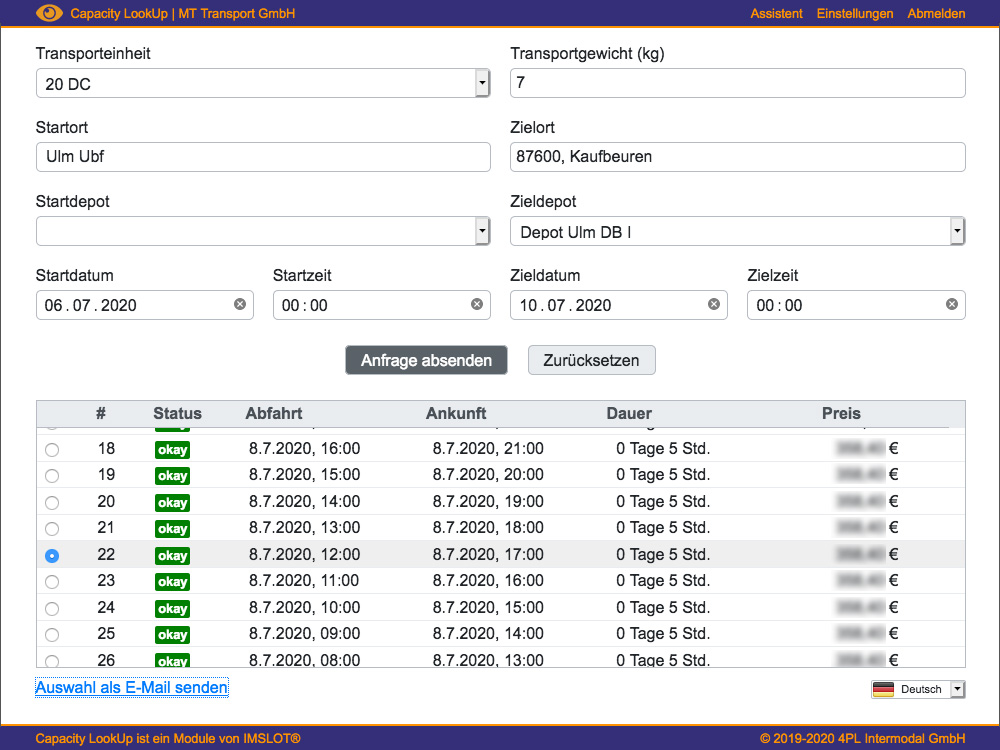 Make & send a transport request
Enter the data of your transport request directly into the input mask. The wizard will help you with the first inquiries. Of course, you can switch it off at any time under "Settings". After confirming with "Send request", Capacity LookUp provides you with our current capacities on your request.