Applications
|
4PL Intermodal GmbH
6th May 2023
IMSLOT – Expansion of server capacities
Our intermodal customers (operators in the rail / truck / ship sector) are increasingly using the automated offer displays and generate bookings in IMSLOT. The extensions with IMSLOT Modules increase these options in a targeted manner and thus enable fully automated validation and booking processes.
Due to this strong increase in acceptance, the expansion of the regions and the range of services offered by our affiliated operators, it was advisable to also adapt the technical infrastructure as a precaution. This was successfully implemented with the team on 06.05.2023. The computer capacity was expanded on all levels of our operated clouds and provided with the latest versions of all software components used. Here, too, it became apparent that housekeeping is always advisable; tedious but useful!
Such changes to extensive technical adjustments are sensitive and not infrequently without consequences for customers and users of the infrastructure. We are all the more satisfied that this was implemented very smoothly. Now, further growth based on this created capacity and system architecture is no longer an obstacle for the time being.
Your personal B2B contact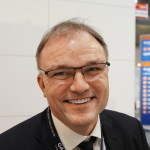 Nils Olaf Klabunde
Geschäftsführung
Nils-Olaf Klabunde ist seit über 20 Jahren im intermodalen containerisierten Güterverkehr in unterschiedlichen Positionen aktiv.