research
|
4PL Intermodal GmbH
29th June 2021
PhysICAL – 1st interim report
The lead project PhysICAL had achieved the underlying objectives of the first section by the end of the first reporting period. The participants in the consortium work together in all work packages and pilots towards the goal of cooperating and using existing synergies.
The consortium project comprises 17 consortium partners with around 50 people, all of whom have different specialist knowledge.
Currently, 4PL Intermodal is involved in pilot 2 with the original topic of the open platform as well as pilot 1 (prototype of a standardized container carrying unit for wood) and pilot 3 (the first real trading company in the virtual world in eCommerce3.0).
The expert interviews are almost complete and the evaluation related to the pilots can now be carried out.
Your personal B2B contact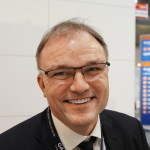 Nils Olaf Klabunde
Geschäftsführung
Nils-Olaf Klabunde ist seit über 20 Jahren im intermodalen containerisierten Güterverkehr in unterschiedlichen Positionen aktiv.