Specialist event Argentina / Uruguay
4PL Intermodal continues its online marketing / trade fair activities
In cooperation with the chambers of foreign trade AHK Argentina and AHK Uruguay as well as the company AHP commissioned by the BMWI, 4PL Intermodal is taking part in a digital specialist event. The live performed and recorded event counted at least 83 participating companies at all times and was judged to be very valuable and of outstanding quality.
The collaboration and business expansion of digital intermodal solutions was presented on the South American continent. In addition to experts in the field of seaport logistics, market-leading companies were actively approached via video conference on the topic of sustainable mobility and logistics as well as port expansion.
Subsequently, the functions and effects of a digital intermodal sales platform in interaction with the modules were explained to the specialist audience in 11 bilateral discussions.
With its software solution IMSLOT and its modules, 4PL Intermodal offers the opportunity to demonstrate knowledge of reliable intermodal connections at the confluence of the Río de la Plata.
4PL Intermodal is using the opportunity to get in touch with the intermodal players in the region for the first time. Supported, arranged and hosted by AHP International, 4PL has successfully presented Intermodal to more than 80 companies in groupings and bilateral meetings.
Organized by AHP International and supported by the FEDERAL MINISTRY FOR ECONOMY AND ENERGY from Germany, the Initiative Mittelstand Global Bafa and the AHK's Uruguay and Argentina, we were warmly welcomed as delegates. We were given first hand information and insight into the economy in question. The hospitality, the interest in a successful event as well as the care for the great success was conveyed at all times and ultimately led to a successful business deal.
Your personal B2B contact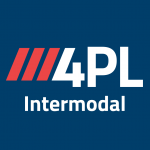 4PL Intermodal GmbH
transport chains easily connected
4PL Intermodal GmbH wurde gegründet um die Digitalisierung im kombinierten Güterverkehr gezielt zu stärken.