4PL Intermodal becomes fully fledged
In addition to IMSLOT, 4PL Intermodal GmbH has integrated its portfolio promisingly with initial and new customers through the Modules product family.
There is a demand for digital, high-quality and neutral brokerage. With the accompanying digitally validated order and processing support, we fulfil our customers' mandate. Above all, the large amount of information that accompanies transport and is generated automatically brings hoped-for added value for both assetholders and their customers.
This positive demand accompanies 4PL Intermodal GmbH with continuous personnel adjustments. What began in the conference room at the then managing partner Frank Neumann's with a laptop now culminated in a spatial change at the company headquarters in Rotenburg/Wümme. We have created significantly more space for employees and our customer meetings by adding additional areas.
Likewise, we have decided to follow our customers and now also operate out of Hamburg at Burchardplatz / Chilehaus in a central location. It is located in the listed Mohlenhof. Here we have access to an infrastructure with the use of modern conference rooms.
Thus, it is now possible for us to guarantee the usual Customer Support from Rotenburg/Wümme in a stable manner on the one hand, and at the same time to accompany the dynamic growth with our customers appropriately and personally in terms of personnel.
Your personal B2B contact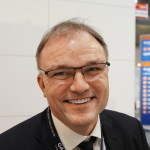 Nils Olaf Klabunde
Geschäftsführung
Nils-Olaf Klabunde ist seit über 20 Jahren im intermodalen containerisierten Güterverkehr in unterschiedlichen Positionen aktiv.