PhysICAL at the 6th SGKV TerminalTag
The SGKV "Study Society for Combined Goods Transport e.V." based in Berlin organizes an information event once a year for participants in intermodal freight transport. This year 2021 the motto of the event is "CO2021". On the 6th Terminal Day, actors from politics, business and science will answer these questions, among others:
Combined transport (CT) has great potential to make an important contribution to reducing GHG emissions in the freight transport sector. But how can this potential be used? How can I better communicate the advantages of CT? What can be done more climate-efficiently within the intermodal transport chain?
With regard to the third question in particular, it made sense for 4PL Intermodal to report the first results from the Austrian flagship project "PhysiCal" to the participants, accompanied by the consortium leadership from Fraunhofer Austria and the pilot management from the Austrian Institute of Technology "AIT". We had the opportunity to introduce the individual pilots in a 5-minute pitch contribution. It was worked out that PhysICAL can offer significant savings potentials through cooperative handling during the transport implementation as well as taking into account the CO2e values for the first time.
Your personal B2B contact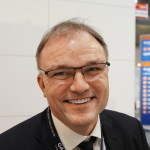 Nils Olaf Klabunde
Geschäftsführung
Nils-Olaf Klabunde ist seit über 20 Jahren im intermodalen containerisierten Güterverkehr in unterschiedlichen Positionen aktiv.