IMSLOT – The neutral trading platform for intermodal transport routes
Intermodal booking in just a few minutes

Combined freight transport is undergoing a massiv restructuring process. So far, it has been difficult to achieve widespread digitisation in this sector. A validated booking process in seaport hinterland transport can still take up to 72 hours. With IMSLOT, 4PL Intermodal has developed a neutral trading platform for intermodal transport routes. IMSLOT reduces validated booking processes to just a few minutes.
Developed by specialists for specialists
From the very first concept, renowned service providers and their customers from all links of the intermodal transport chain have been involved in the development. The consistent implementation of ideas and requirements by software experts makes it possible to provide an efficient software solution that takes into account all requirements of assetholder barge/short- and deepsea/train/truck and it's customers.
Digitization with intelligence and expertise
IMSLOT faciliates flexible integration and use for all system participants. The existing processes, however complex and heterogeneous the individual sub-services may be, are stored in a new way. This enables the collaboration of all participants.
IMSLOT provides all necessary functions required for contract management to recording transport routes, availability, operating times, searching for quotations, the booking process, status report, documentation and evaluation. Thus, the processing for all participants (regardless of their own degree of digitization) is implemented highly efficiently.
The advantages for all users are time savings, reliability, efficiency and the validated quality of the booking process, which is reduced to just a few minutes.
KPIs are only available to bilateral partners, and also help the overall system to show the improvements. Combined traffic with a volume of approx. 4 million TEU p.a. in Germany lives from the cooperation of all market participants!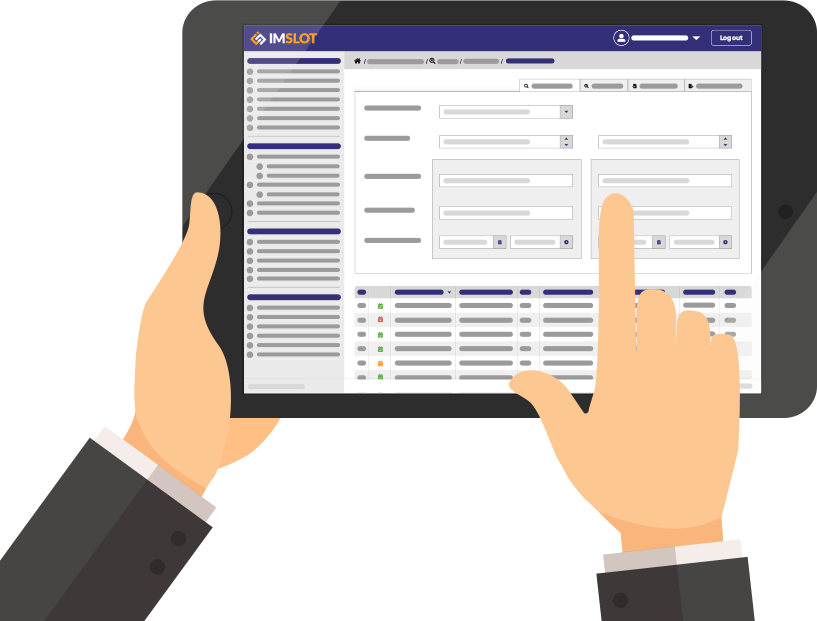 Industry specific features for digital commerce
IMSLOT offers all market participants industry-specific features. This accelerates, simplifies and improves daily capacity trading.
Your questions and our answers (FAQ)
Does this promote competition even more?

No. On IMSLOT the contract holder is the "Assetholder". These define their partners / customers in the system. The deposited contracts are valid bilaterally and are protected. Both determine together how they want to exchange their transport orders and offers.

IMSLOT is not a technical development to buy transports more cheaply via a platform, but it offers functionalities to accelerate, improve and make processes more efficient.

Will IMSLOT be further developed and what does it cost me?

IMSLOT is financed by a commission per mediated completed transport unit. The commission is paid by the assetholder.

This revenue will be used to a large extent in the construction of digital solutions for combined transport and the further development of IMSLOT.

There have been many attempts to digitize the intermodal transport industry, why should IMSLOT prevail?

Research and development into new systems and technologies has led the IMSLOT platform to build on these valuable experiences.

The partners in combined transport themselves have expressed the will to manage the infrastructural deficits with correspondingly increasing transport volumes by means of digital technology and increased cooperation in addition to all competition. An important starting point is confidence in the neutrality and functionality of the software.

Based on this technology and functionality, small, medium-sized and large entrepreneurs with globally active logistics companies and shipping companies can tailor their needs individually and yet collaboratively.

What is the difference between API and EDI?

API (Application Programming Interfaces) is the modern version of EDI (Electronic Data Interchange). Although API connections serve the same purpose as EDI connections, they are based on newer technology that facilitates setup and maintenance. They are based on the same standard protocols as your modern web browser (https) and use simple, human-readable data formats such as JSON (Java Script Object Notation) or XML.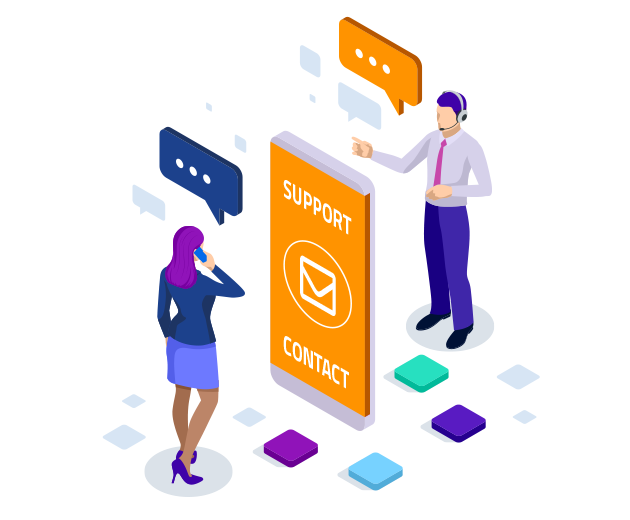 Of course you can also contact our support directly.
We are available by telephone on weekdays from 8 a.m. to 5 p.m. (CET)