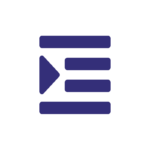 The standardized booking in IMSLOT reflects a complete, immediate and time-independent booking process for a transport order. A connection to external software is available at all times.
The freight payer can specify his transport request and then sees the possible transport offers of his contractual partners. After all fields of the "search" have been filled in, the freight payer is shown a list of results with all possible transports.
If a customer has decided on a transport, there are two ways to book it.
Shortened booking process via PIN procedure
Complete booking in terms of content
If a booking has been made successfully, the parties can view their transports in the "Bookings" section. The freight payer is given the opportunity to manage all of his transports and to get an overview of the transports.
Once a booking has been made, the booked transports can be viewed in the "Bookings" area. The most important information about the individual bookings is listed there. This includes information on the service provider, container number, transport unit, transport weight and the relevant times and places of transport.
Another important field is the EDI status and describes the current status of the electronic data exchange between the freight payer and the service provider. For a detailed listing of all information about a transport, the provider or the customer would have to switch to the booking mask.
Weitere Features von IMSLOT
Questions & Answers about Standardized booking IMSLOT