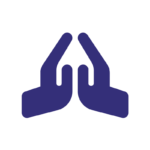 Intermodal customers want to be informed immediately when booking whether the service provider has given a binding commitment for the desired option.
IMSLOT makes this wish possible. The insight into the asset management of the provider is generated differently. Customers thus receive an exact and immediate answer.
Lack of capacity is the order of the day.
If the provider has a production option for the route but the confirmation of transport fails due to the available capacity, the order ends up on the waiting list.
With the waiting list, the intermodal service providers can now gradually accept the bookings with their customers. In the further course of time, a binding promotion, an alternative or even a higher reward can be organized afterwards by taking priority into account.
Thus, the providers also have the opportunity to build up additional capacities or even to discuss alternative production methods with the customer.
By networking the systems, an automated shift in the event of free capacities as a "successor" is possible.
Weitere Features von IMSLOT
Questions & Answers about Waiting list IMSLOT